News & Events | October 2021
The official Newsletter of GNAA                                                                                                                                                  

MEET YOUR 2022 BOARD NOMINEES
Learn about each individual you have selected to run for the 2022 Board of Directors. Highlights include industry achievements, participation, and background. Hear about their experience and dedication to GNAA and advocacy. You can also find photos of each member running as well as the company they represent.
EVENT PHOTOS | Click to view more
Featured Articles
The Insider's Guide to Being the Best Supplier
Joining the GNAA might be the best thing you ever do for your business. But with so many ways to participate, are you getting the most out of the organization? Below are some "insider" methods of getting the most out of the GNAA. Demonstrate your reliability through committee work. Feeling frustrated by having a great product... 
---
---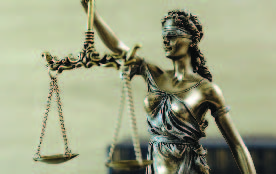 NAA Files Lawsuit to Recover Eviction Moratorium Losses
For nearly a year, the CDC's eviction moratorium effectively halted evictions for any tenant who hadn't paid rent. With the decisions by the 6th Circuit Court of Appeals and more recently by the Supreme Court of the United States, that CDC Order has been ruled unenforceable and is all but eradicated.
---
NextGen Rising Stars Series
NextGen introduces its new Rising Stars Series, beginning with an in-depth interview with Stephanie Burns, Property Manager with NTS Development. With 18 years of industry experience, Burns provides great advice to navigating the multifamily housing industry and highlights her experiences with the Greater Nashville Apartment Association. 
---

---
REGISTER FOR UPCOMING EVENTS