Tradeshows and Networking Events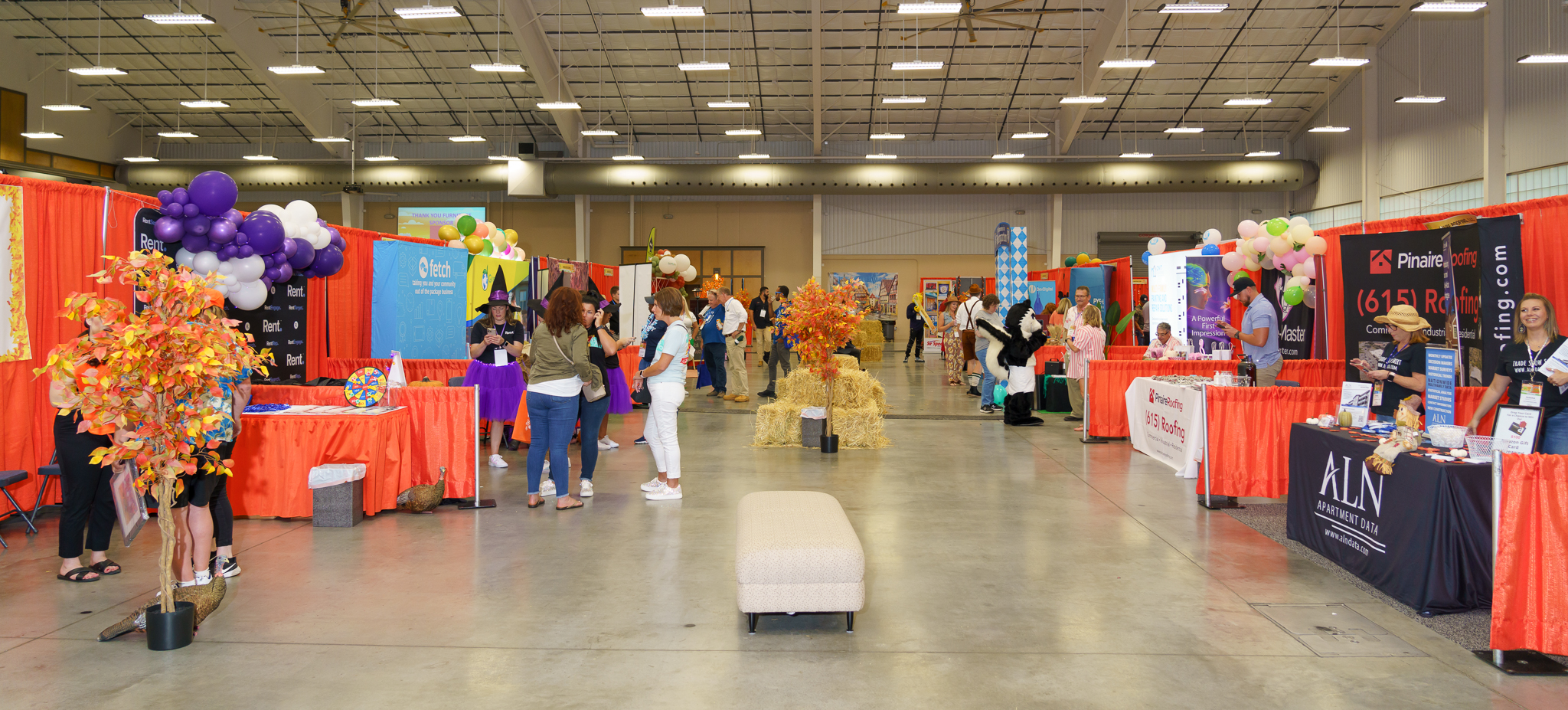 One of the primary ways we connect with potential new and current customers is through tradeshow and networking events.
Here are some overall best practices to ensure a successful event:
Support the Theme
Draw Attention
Make it FUN!!!
Games, Pictures
Use social media to promote: Find us on Facebook, post on LinkedIn and Instagram
Remind customers before the show through social media, email, phone calls.
Make sure and thank the customers for coming by and send thank you note to any new person you meet.
Most of the business development work at an event happens before it starts.
Get a list of attendees if possible before show.
Set targets from list of attendees or industry info (using ALN if it's for multifamily) for your area. Send an email blast to attendees to hype-up our booth. Include our booth # and any prize or game you may be playing.
Reach out to key targets prior to the show and set up 1-on-1 time to talk if possible. Offer to have breakfast, coffee, lunch, a drink or dinner.
Post to the Facebook page on the day of the show, showing the booth setup. Include a reminder of our booth #... come see us, etc.
Shows usually have a theme. Embrace it!
Participate in the theme if possible and available.
Draw attention with theme and giveaways. $5 to $25 cash giveaways for drinks and winning are always a hit, but remember to get something for giving…ask "Is there any work you need bid at your property?"
Good client interaction is guaranteed with theme support and game inclusion. In most associations there are also awards for booth theme participation. Getting recognized with an award is free advertisement and easy PR.
Promo that may be more theme related, high interest grabs that will stick around your target's office or home.
Some important things to keep in mind while the show is going on:
Note follow ups and interest during show. You should always have a notepad with you.
If you have a prize for collecting business cards—write on the target's card a follow up need note. Take a picture of their card and email to yourself during show with note. An iPad and salesforce can also be options if you have a person and time during the show.
Send individual thank your email to attendees even ones you know didn't stop at your booth..
Remind to call us on your services. Follow up with phone call, visit, email to targets with interests—also follow up targets you may not have seen.. Sorry I missed you check in.
Questions you can ask at Tradeshow and Networking Events
As with all questions at events, find the appropriate time. Sometimes it is better to build rapport with personal banter. Then, ask a question below here and there.
Why do you work with your company if they are already a customer.
Who else do you work with? And why?
What can we do better?

Is there anything any of our competitors do better?

What is your total annual budget?
How does your budget breakout capital spend vs. day to day maintenance vs. service?
How many other __(positions)__ like yours are there in the company?

Who else should we talk with?
Could you please facilitate an introduction?

How long have you been with ___(company)__?
What do you like to do when you're not at work?
In what regions/states/cities do you focus the most?
What regions/states/cities do you see as the biggest opportunities?
What is your company's decision- making process?

Who is involved? What factors are considered?

What are the biggest hurdles you anticipate coming in the near-term?
After the event, be sure to post photos on LinkedIn and Facebook. Be sure to tag the organization that hosted the event.
Some important things to remember while at all Tradeshows and Networking Events
Follow up on leads
Find someone you can connect with. Make new connections!
Qualify new customers. Ask questions like: Who they work with in the industry? How they know us? Why they want to work with us? Find out if you have connections in common. What ownership groups do they work for?
Work the transitions from old management we have worked with to new management opportunities. Dig into the full new mgmt. opportunity, including asset and ownership knowledge and connections.
Quality Control. Talk to customers we are trying to keep in good standing. Being 'top of mind' in this business is key. You can casually 'check in' with them to see how things are going. Take that opportunity to ask about new opportunities: "Is there anything you need us to take a look at?" or "Do you have any projects coming up?"
Actively pursue new opportunities—companies we have not worked with- markets we have not pursued- evaluate the market- new industry options