Middle Tennessee Market Survey 2nd Quarter 2021 Press Release
---
Click here to view Q2 2021 Snapshot of the Middle Tennessee Market Survey 2nd Quarter 2021.
---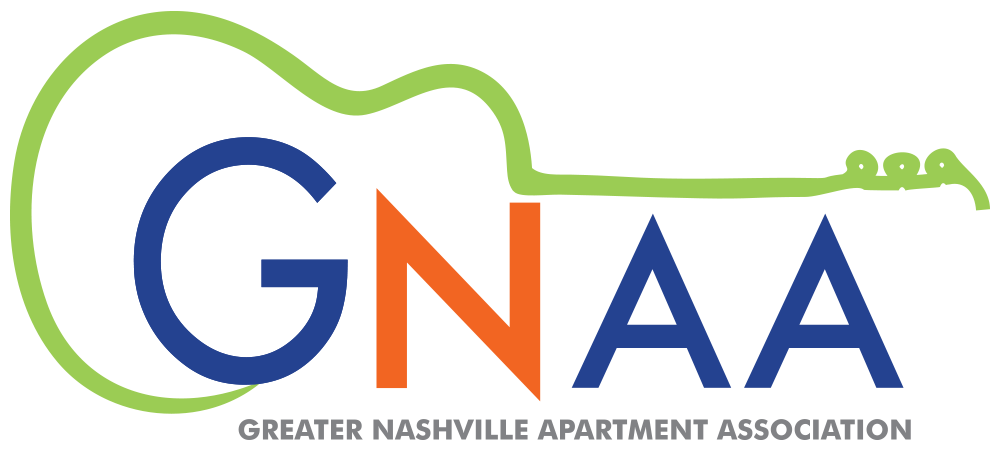 Greater Nashville Apartment Association Releases 2021 Quarter 2 Market Survey Findings


The Greater Nashville Apartment Association (GNAA) compiled data regarding over 100,000 rental units for GNAA's quarterly market survey.
21,663 units are currently under construction in Greater Nashville, a 35.71% increase over Q2 2020. Average rent increased over 6% as well.

NASHVILLE, TN (July 29, 2021) – The Greater Nashville Apartment Association (GNAA) has released its Quarter 2 market survey that reviewed rental housing data from over 100,000 rental units in the Greater Nashville market area. The GNAA's compiled data determined that despite the economic downturn caused by the 2020 pandemic, the Greater Nashville rental housing market in Quarter 2 of 2021 predominantly saw growth over Quarter 2 of 2020.

GNAA actively collects and tracks figures regarding current rental housing trends in the Greater Nashville market and their findings are published quarterly. "Access to statistical data is one of the many benefits GNAA provides to its membership, allowing leaders in the multi-family industry to track trends in the local marketplace," said GNAA President Victoria Tobin. Tobin added, "The Greater Nashville rental housing data is compiled internally by GNAA, and the data is reviewed and published as a thorough market survey offering unique insight into the region's rental housing industry."

The association has divided the Greater Nashville rental market into 21 submarkets to gather information about rental housing units including price averages based on square footage as well as by the number of bedrooms in a unit. The GNAA market survey also determines statistical numbers regarding the local rental housing market's occupancy percentages, average rents and comparisons in growth or decline from previous quarters and years.

Findings from GNAA's Quarter 2 research concluded that there are 21,663 units in the Nashville-area pipeline that are currently under construction, an increase of 35.71% over 2020. Quarter 2 had 1,868 apartment units delivered, meaning that 1,868 brand new apartments were introduced into the market in 2021 as ready to rent; this was a -11.47% decrease in delivered apartments over the same period in 2020. The rental housing occupancy rose 1.92% from 2020 to an occupancy rate of 95.15% and the average rent increased 6.69% to $1,404. Twenty-two rental communities have been sold year-to-date in 2021 which is up 36.97% from Q2 2020 and the average unit sale price in 2021 was $221,928 which is an increase of 30.86% over the Q2 2020 pricing.

The 21 submarkets reviewed by GNAA for the Greater Nashville market survey are Antioch-Priest Lake, Bellevue, Brentwood-Franklin, Cheatham County, Dickson County, Donelson-Hermitage, Downtown, East Nashville, Green Hills-Midtown, Hendersonville-Gallatin, Madison, Mt. Juliet-Lebanon, Murfreesboro, North Nashville, Parkwood-Union Hill, Robertson County, Smyrna-LaVergne, South East, South Nashville, Spring Hill-Columbia, and West Nashville.

The Greater Nashville Apartment Association's full report, 2021 Middle Tennessee Market Survey 2nd Quarter, is available for purchase as part of yearly subscription package priced at $425. The report is complimentary for members of the Greater Nashville Apartment Association.

###

The Greater Nashville Apartment Association (GNAA) is committed to enhancing professional and ethical business practices in the rental housing industry and within the association. GNAA provides information, education and opportunity to our membership, promotes the interests of rental housing owners and managers through active participation in the local, state and national political process and serves the citizens of the Greater Nashville area through active participation and assistance in the needs of the greater community.