Meet Your 2022 Board Nominees
Date posted
October 20, 2021
KATHERINE MORROW, MAA – Secretary/Treasurer Nominee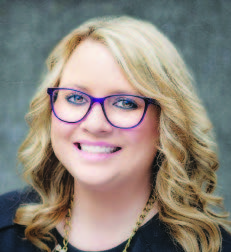 Katherine brings over a decade of multifamily contributions to the Nashville area. Katherine has dedicated the past five years to the GNAA Board of Directors and is currently serving as the NextGen Committee co-chair, as well as actively contributing to the Community Service and Communications committees. Katherine received her CAM designation in 2016 and is enrolled to receive her CAPS designation. Over Katherine's tenure, she has overseen operations of lease-ups and stabilized assets in various markets throughout the region. In 2019, Katherine completed the Leadership Lyceum program as well as received the Chairman's Award. This year, Katherine played a part in establishing a mentorship program for the association as well as launching the GNAA's newest Community Service endeavor, The Little Pantry That Could. Your vote for Katherine for the Secretary/Treasurer role will provide her the chance to further demonstrate her dedication and continued advocacy for the success of the organization.
MEREDITH DIXON, The Grove Whitworth Management Director Nominee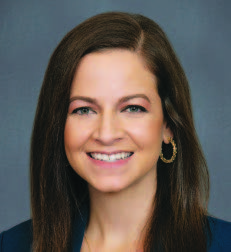 Meredith Dixon started her career in the multifamily industry in 2009 working for NTS Development Company as a leasing associate at The Grove Whitworth and Richland Apartment Homes. She was promoted to Senior Leasing Manager in 2014, and in 2015 she was promoted to her current role as Assistant Property Manager at The Grove Whitworth. Meredith has been an active member of the GNAA for many years. She has previously served on the Apartment Tour and Statistics Committees and is currently an active member of the NextGen Committee. She received the Apartment Tour Committee Service Award in 2019 and the NextGen Committee Service Award in 2020. Meredith received her NALP designation in 2015 and was a 2019 graduate of the Leadership Lyceum Program. Meredith was the recipient of the Assistant Manager Professional of the Year Diamond Award for 2019 as well as 2020. She has served on the GNAA Board of Directors as Manager's Representative since 2020 for two consecutive terms. Meredith plans to continue her active involvement within the GNAA organization for many years to come.
TINA HAMOR, Vice President-Operations, Vita Residential – Management Director Nominee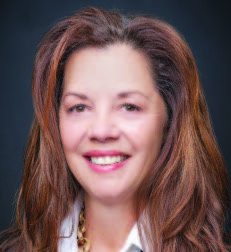 Tina has over 30 years of experience in residential management for both institutional and private owners of apartment communities with a focus on development projects and projects undergoing lease-up. In her previous role as a Regional Vice President, Tina was responsible for 21 properties consisting of over 5,200 units in six states. Having strong leadership and communication skills helped Tina perform her primary responsibilities of providing financial oversight and operational guidance for high-rise, mid-rise, and garden style communities in lease-up or undergoing renovations. Tina is active with the Greater Nashville Apartment Association, having graduated from the Leadership Lyceum program. She currently serves on the Board of Directors and is co-chair of the Statistics Committee.
EDDIE IVEY, VP of Operations, Freeman Webb Management Director Nominee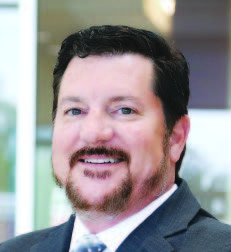 Beginning his full-time career in 1994, Eddie brings over 30 years of experience in multifamily housing. Prior to joining Freeman Webb he served as Vice President of Conventional Housing for SPM in Birmingham, Alabama, where he oversaw a diversified residential portfolio that included high-rise, mid-rise and garden-style apartment communities. His significant experience in new construction has led to the successful lease-up of over 30 communities. Additionally, Eddie has been involved with property rehabs, asset repositioning and large-scale capital improvement projects culminating in profitable, stabilized asset performance and growth. Previously he worked with Davis Development, Lane Company, Dovetail Development, and the William H. Lyon Company. Eddie holds a bachelor's degree from Pfeiffer University in North Carolina and a Certified Apartment Property Supervisor (CAPS) designation from the National Apartment Association. He has also served in various positions with the Greater Birmingham Apartment Association, Alabama Apartment Association, Atlanta Apartment Association, and Greater Dallas Apartment Association, including board member, Treasurer, Vice President, and President. He has received several industry awards including Executive of the Year, Volunteer of the Year, and he has served as a board member for Hatching Hope of Alabama and Apartment Life. Eddie lives in Nashville with his wife, Marcie.
ERIK ROCHA, Ridge at Green Haven Management Director Nominee

Erik Rocha is an experienced individual in property management, freelance graphic design and social media and marketing professional with more than 15 years of experience in the multifamily industry. You may know him from currently being a Multi-Site Community Director under Volunteer Properties Management, but he can also be credited with contributions to the GNAA Video and Graphic Design Department and Marketing Campaigns for several individuals running to be elected in years past. Erik has been recognized by GNAA and other management companies for his extraordinary commitment as a management associate in the multifamily industry. He was honored with TOP12 employee three years in a row under CLK Multifamily Management for his outstanding performance and was named Management Associate of the Year with ML Property Group. He holds a minor in Business Administration and Marketing. He currently resides in Goodlettsville with his dog named Aria NahGrande, a silver Yorkie that would steal your heart. If Erik had a superpower, it would be the ability to provide infinite happiness to everyone as he believes a sincere smile can change someone's world, better someone's life!
NICOLE SAMSON, Carter-Haston Real Estate Services, Inc. – Management Director Nominee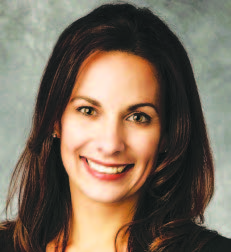 Nicole currently serves as a Regional Vice President for Carter-Haston Real Estate Services, Inc. which is headquartered in the West End area of Nashville. She joined Carter- Haston in 2011 following the acquisition of a large institutional community in Franklin, Tennessee. In her present role, she directly oversees 2,200 units in Nashville, Birmingham, and Raleigh. Her current portfolio consists of both large institutional fee-managed clients such as LaSalle, New York Life, Praedium, and Livcor as well as Carter-Haston owned luxury assets. Nicole has over 27 years of experience in the industry and in the past worked for RAM Partners, Feld Company, and Carmel Properties. When she started in this industry, her hope was to create new experiences while earning some great commissions during the summer to then head out and travel the world. She did not plan to make it her career, but she quickly fell in love with the multifamily industry and has enjoyed the opportunity to work with some industry leading companies and mentors. This year, Nicole was proud to earn her CPM designation, which is by far the hardest and most rewarding education designation she has ever earned throughout her career. Additionally, Nicole joined her first GNAA committee, Next Generation. She has enjoyed working with the leaders in this committee and looks forward to serving in years to come. Nicole has two beautiful daughters, an amazing husband, and works for an exceptional company which has brought her so much joy over the years. She still loves to travel, and you will often find her and her husband hitting the road for a weekend adventure whenever the opportunity presents itself. Nicole's largest "bucket list" item is to visit each of the U.S. states. She's at 38 and counting!
DEE WILSON, Director of Training & Social Media Marketing, Freeman Webb Companies Management Director Nominee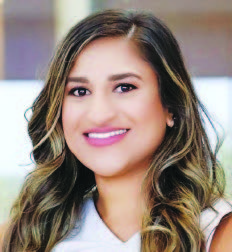 Dee Wilson started in multi-family property management in 2005 after assisting with the startup of the Tennessee Education Lottery between the years of 2003-2005. She studied advertising, marketing and public relations at Middle Tennessee State University while working in property management, where she fell in love with this industry and decided to make it her career. Dee accepted a position with First Management as the marketing and leasing director at Gazebo Apartments where she assisted in the rebranding of Gazebo during a multi-million dollar renovation. She assisted with training team members both at her community and others before being offered the Director of Training position with Freeman Webb in February 2017. Dee has been a part of the Greater Nashville Apartment Association Board of Directors since 2018. Dee is a Management Director for the Greater Nashville Apartment Association and co-chair of the Education Committee. Dee trained and assisted during a software conversion from Realpage to Yardi Systems for the entire company, and most recently assisted with the rebranding of Freeman Webb. She is a certified trainer with the Association for Talent Development, an NAA Education faculty member, and a certified trainer through Franklin Covey.
TYLER ELLIS, CAS®, Construction Service Representative, Sherwin-Williams – Supplier Director Nominee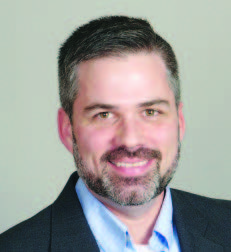 In 2021, Tyler Ellis served as the GNAA Supplier Council Representative. He is currently the Multi Family Construction & Renovation Representative for Sherwin-Williams in the Middle Tennessee Region. He began his career in 2006 upon graduating from Auburn University with a degree in Marketing. He is married to his beautiful wife, Pam, of 14 years and has three amazing kids. Tyler has been active with GNAA since 2013 when he took on his role in sales. He is actively involved with the Statistics Committee and participates in many of the happenings around GNAA throughout the year. Please support Tyler Ellis for 2022 Supplier Director!
NATHAN LYBARGER, Attorney, Law Office of Hall & Associates – Supplier Director Nominee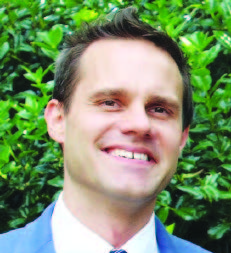 Nathan Lybarger has worked in the industry since September 2004. He was a case coordinator at Hall & Associates before attending Nashville School of Law, where he graduated in 2012. Since 2012, Nathan has been practicing law, representing landlords in eviction and debt collection actions across Middle Tennessee, as well as assisting clients with their day-to-day legal questions. Nathan has routinely attended GNAA events such as the Trade Show, Awards Banquet, luncheons and social mixers, and for several years has spoken at GNAA's annual legal educational event. He serves on GNAA's NextGen Committee, is a consistent contributor to the News & Events magazine, and has actively supported legislative efforts of the NAA, TNAA, and GNAA. Nathan also serves the National Apartments Association's Click 'n' Lease program, updating the NAA Lease at least annually.
JENNIFER McCOY, Law Office of Jennifer McCoy Supplier Director Nominee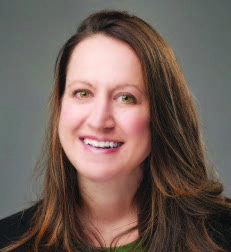 As a long-time member, Jennifer McCoy's contributions to the Greater Nashville Apartment Association have been invaluable. Currently serving on its Board of Directors, Jennifer has lent her time, knowledge, and expertise to many of GNAA's committees, and relishes her role as speaker at various GNAA events, conferences, and classes. Nearest and dearest to Jennifer's heart, however, are the charitable foundations GNNA serves. Her commitment to fundraising is second to none, as evidenced by her work for the Beer, Butts, and Barbecue event, and by her time spent volunteering for The Little Pantry and King's Daughter. GNAA is better for her service, and that is why it is imperative to re-elect Jennifer McCoy to the Board of Directors of the Greater Nashville Apartment Association!
KELLY PENDERGRAST, The Liberty Group Supplier Director Nominee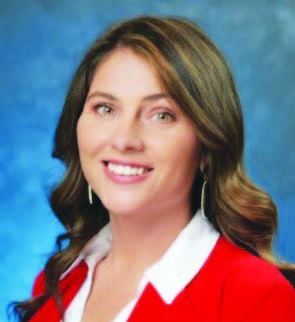 Kelly Pendergrast was nominated for the Supplier Representative last year but it was, unfortunately, not her year. She has been in the multifamily industry for over a decade, both on-site and as a supplier. She transitioned to the supplier side in December 2020 as the Branch Manager for The Liberty Group. Kelly actively serves on several GNAA committees including Statistics, Membership, Gala, and Programs. She is also actively serving on the TNAA Government Affairs and Association Operations committees. This year Kelly has also been nominated for the Supplier Professional of the Year, and her company has been nominated for Supplier Company of the Year. She is looking forward to the rest of 2021 and for what is to come in 2022. Please support her for the 2022 Supplier Director!
DWAYNE RAWLS, Wheeler, Inc. – Supplier Director Nominee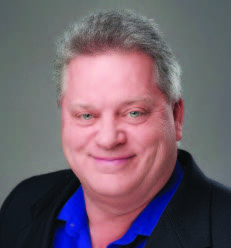 Dwayne Rawls would greatly appreciate your vote for the GNAA Supplier Director position. He has been fortunate enough to serve on the Board many times through the years, and he would like to continue to use that experience to serve the GNAA and its members.
MARIA WILLIAMS, CAM, Co-Founder, Floors First Nashville – Supplier Director Nominee
Maria brings over 15 years of multi-family experience as a Property Manager in the Nashville market. Today, Maria has a New Vision and New Direction. Now as a supplier, she brings her years of on-site experience to the communities she serves. She has been actively involved in the GNAA and TNAA and currently contributes to the NextGen and Gala committees. She has dedicated her New Vision to growing GNAA participation with on-site management and maintenance teams. Voting for Maria for Supplier Director will help further demonstrate the New Direction she envisions she seeks. She is thankful and excited for this opportunity to further serve this organization!
JD WRIGHT, CEO and Co-Founder, Universal Media Group Inc.; Co-Founder, Insure Tek, Inc. Supplier Director Nominee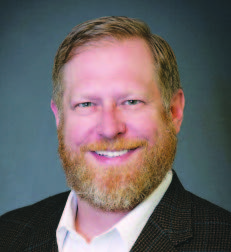 JD brings more than 15 years of experience in the multifamily technology and construction industries. JD has served two years as the Suppliers Representative and currently serves as a 2021 Supplier Director for the Greater Nashville Board of Directors. He serves on the Board of Directors for the Property Management Association of Clarksville. He also is on the National Apartment Association Education Institute Faculty. JD has experienced unprecedented growth and participation from the supplier members of the GNAA. His goal is to serve the Association as a Supplier Director in the future.
HOLLY BAGGETT, Brighton Valley Managers Representative Nominee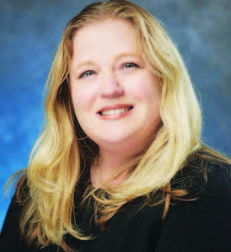 Holly Baggett has been in the apartment industry for over 18 years. She has been involved in the Greater Nashville Apartment Association off and on throughout that time. The past few years she has been more involved with meetings, committees, and attending all the events when she can. She will be completing her Leadership Lyceum this year. Holly currently works for Freeman Webb and has been with the company for the past five years. She has worked for other management companies such as RAM and Harbor Group in different positions onsite and at their corporate offices. She is a very honest, fun-loving person and is a great listener. Holly will do anything needed to get the job done. She is here to make the GNAA the best it can be. Holly has a lot of passion to give towards the GNAA, and she would appreciate your vote for Managers Representative.
MALCOLM ELLER, 1810 Belcourt, RAM Partners Managers Representative Nominee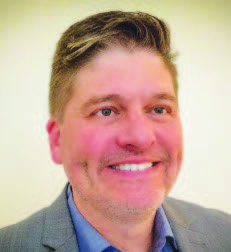 Malcolm Eller has been working in the apartment industry eight years and loves meeting so many amazing people in our communities and others within our industry. Since moving to Nashville in 2014, where he currently lives with his two pups, Sophie and Leia, Malcolm has had the privilege of working on six different communities. He is currently managing both 1810 Belcourt and The Duke Nashville with RAM Partners, who he has been with for five years. Malcolm has been a part of the GNAA since moving to Nashville in 2014. He has grown to love this organization and the people who are part of it. It is such a vital part of our Nashville apartment community. He serves on several committees including Statistics and Community Service. Malcolm considers it an honor to serve on the Board of Directors with the GNAA in 2022.
RUSTY GUILLIAMS, CPO, CAMT II, Waterford Crossings Maintenance Representative Nominee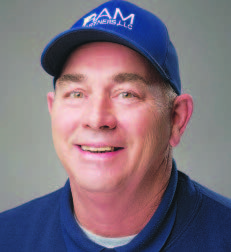 Rusty Guilliams has been active in GNAA for quite a while and active on the Maintenance Committee and the Statistics Committee. He tries to always volunteer his time to help GNAA and attend various events. Rusty currently is the Maintenance Director for RAM Partners at Waterford Crossings where he oversees daily operations of 614 units. Rusty would really appreciate your vote to represent the Greater Nashville maintenance personnel.
DJ ARBOGAST, Senior Staffing Coordinator, The Liberty Group – Supplier Representative Nominee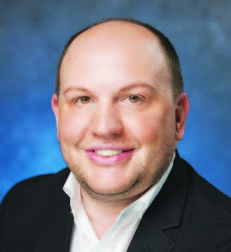 DJ Arbogast currently serves on the Legislative, Education and Awards committees and previously served on NextGen and Community Service committees. He also serves on the TNAA Business Exchange and Marketing and Communication committees. DJ has been a dedicated member of GNAA for the last five years and was chosen at 2020 Supplier Professional of the Year. He is in the process of obtaining his CAS certification. If elected, he looks forward to learning from senior members of the board and hopes to bring new and fresh ideas.
MARK DARNELL, Real Floors – Supplier Representative Nominee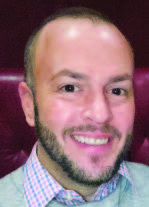 Mark Darnell comes to the business with over 19 years experience in the Nashville multifamily industry. Since being in the industry he has managed onsite, but most of his time has been working on the vendor/supplier side of things and he loves all the relationships he has built over the years. Mark is originally from Ohio, but since living in Nashville he loves every second of it and enjoys working on his home and spending as much time on the weekends with friends. Mark would greatly appreciate your vote to represent as the 2022 Supplier Representative for GNAA.
Not pictured:
MELANIE BRINK, The Monroe – Management Director Nominee
DIANE MASON, The Place at Fifth and Broadway – Maintenance Director Nominee
ALBERTO SUASTEGUI, Real Floors – Supplier Director Nominee